EMBRACE THE ROLLS
Illustration about body positiveness that got printed on shirts.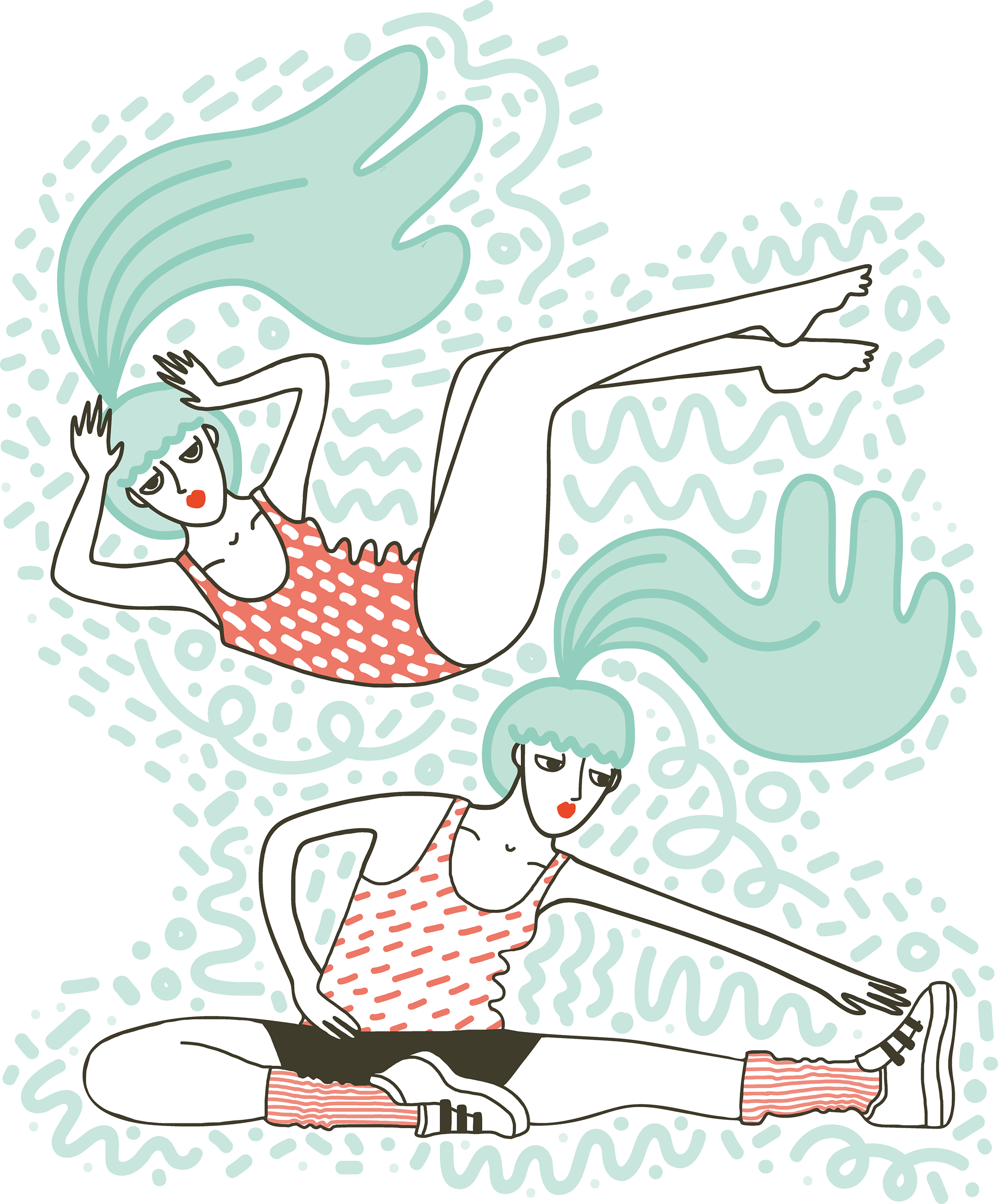 EMBRACE THE ROLLS (2015)
This was a design I made to get printed on some T-shirts sold by www.misterdressup.com .
I wanted to make a design about striking a balance between loving your body the way it is and taking care of it.
It's about staying happy and healthy. Embrace the rolls.