Dolls & Drawings for PopUpKlup
In April 2013, I had 24 hours to come up with a good addition to the interior of PopUpKlup, a 'pop up' club. I spent my night creating big paper dolls that could move out of different types of paper. During the day, I attached the dolls to the walls of the club and spent my remaining hours sketching and wallpapering two huge women floating up the stairs. I loved the pressure... and the long sleep I had afterwards.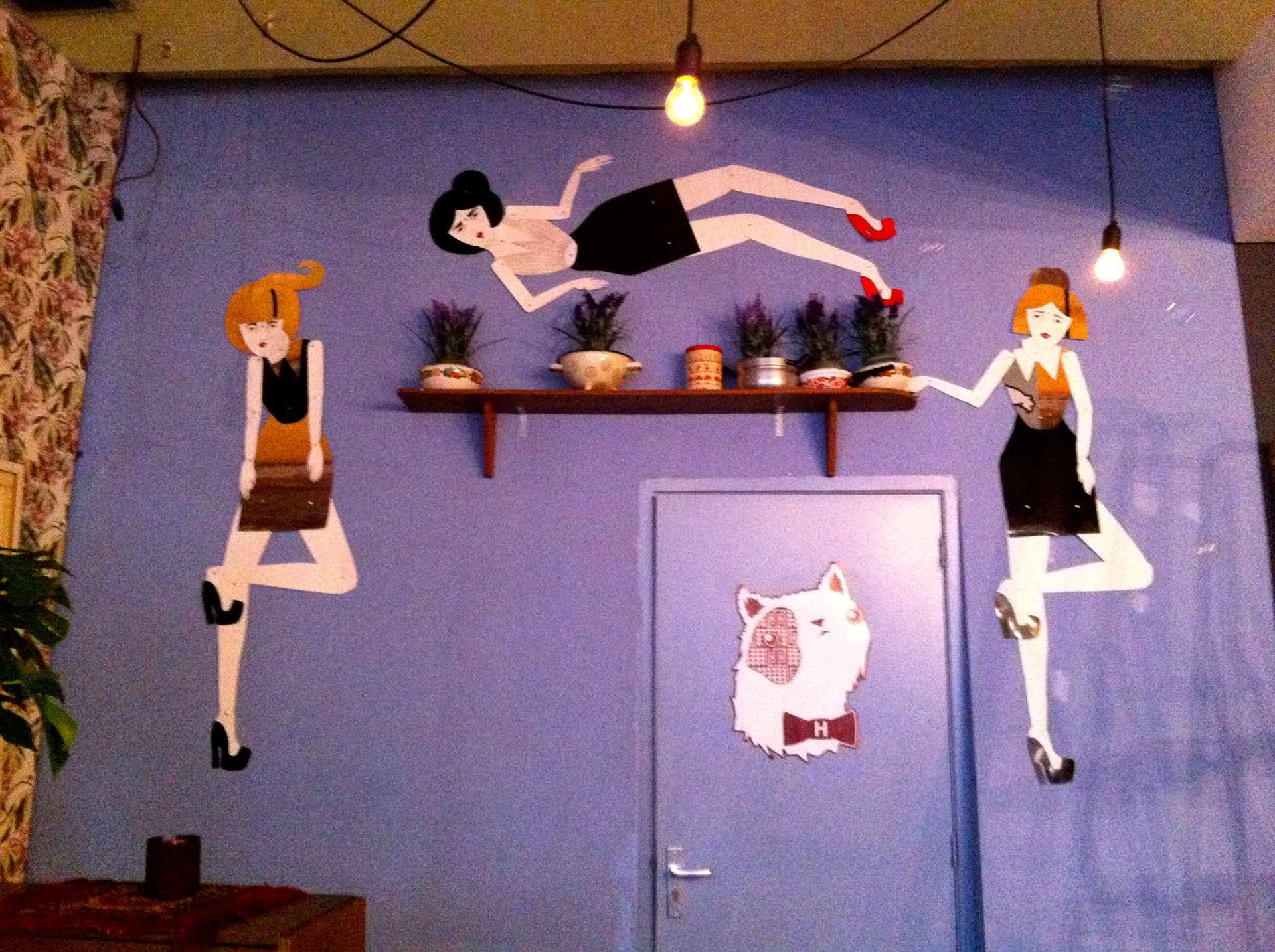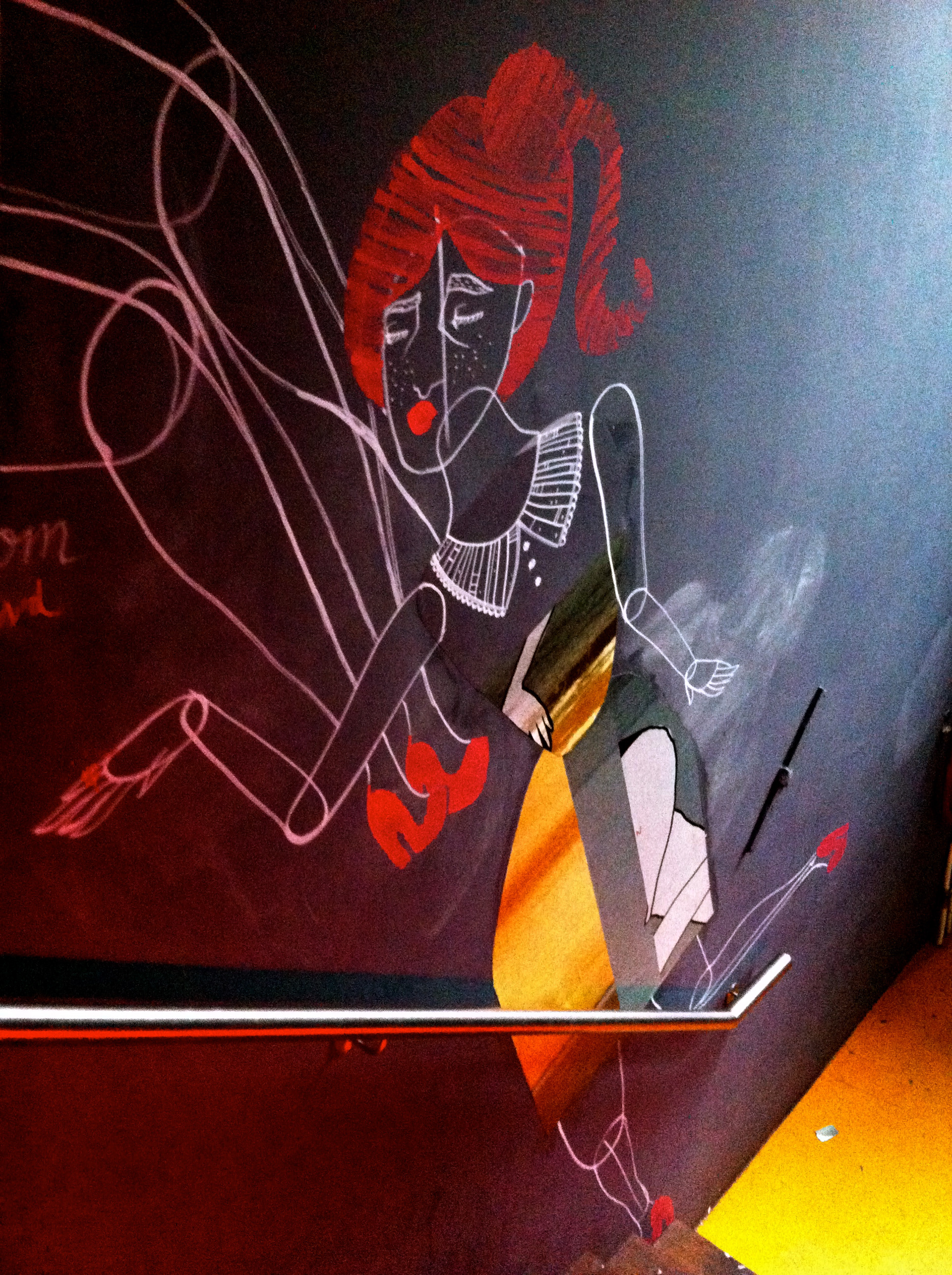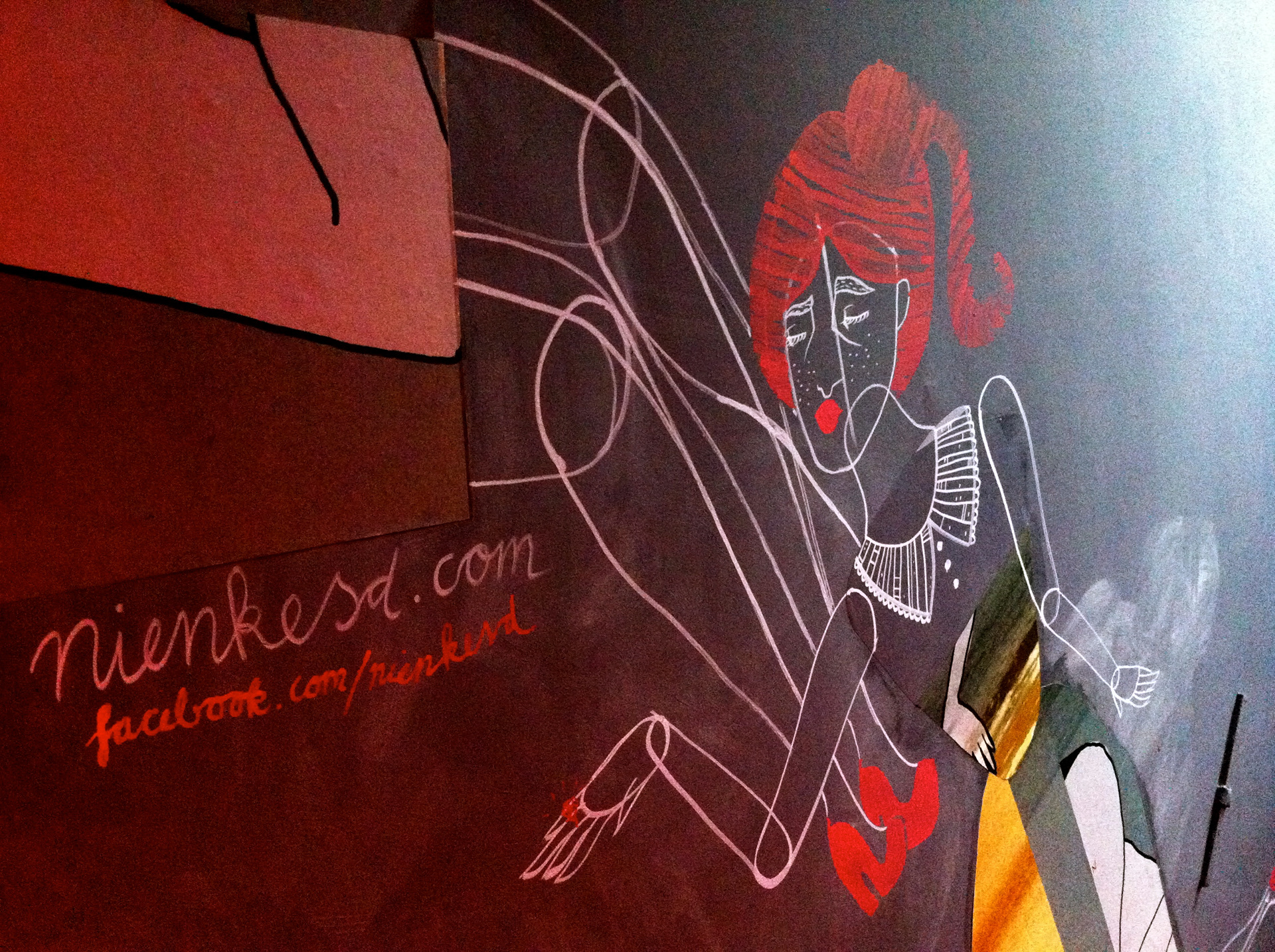 Handpainted women floating up the stairs.