BOTH WORLDS
This was a self-initiated project for a visit to Colombia in 2015.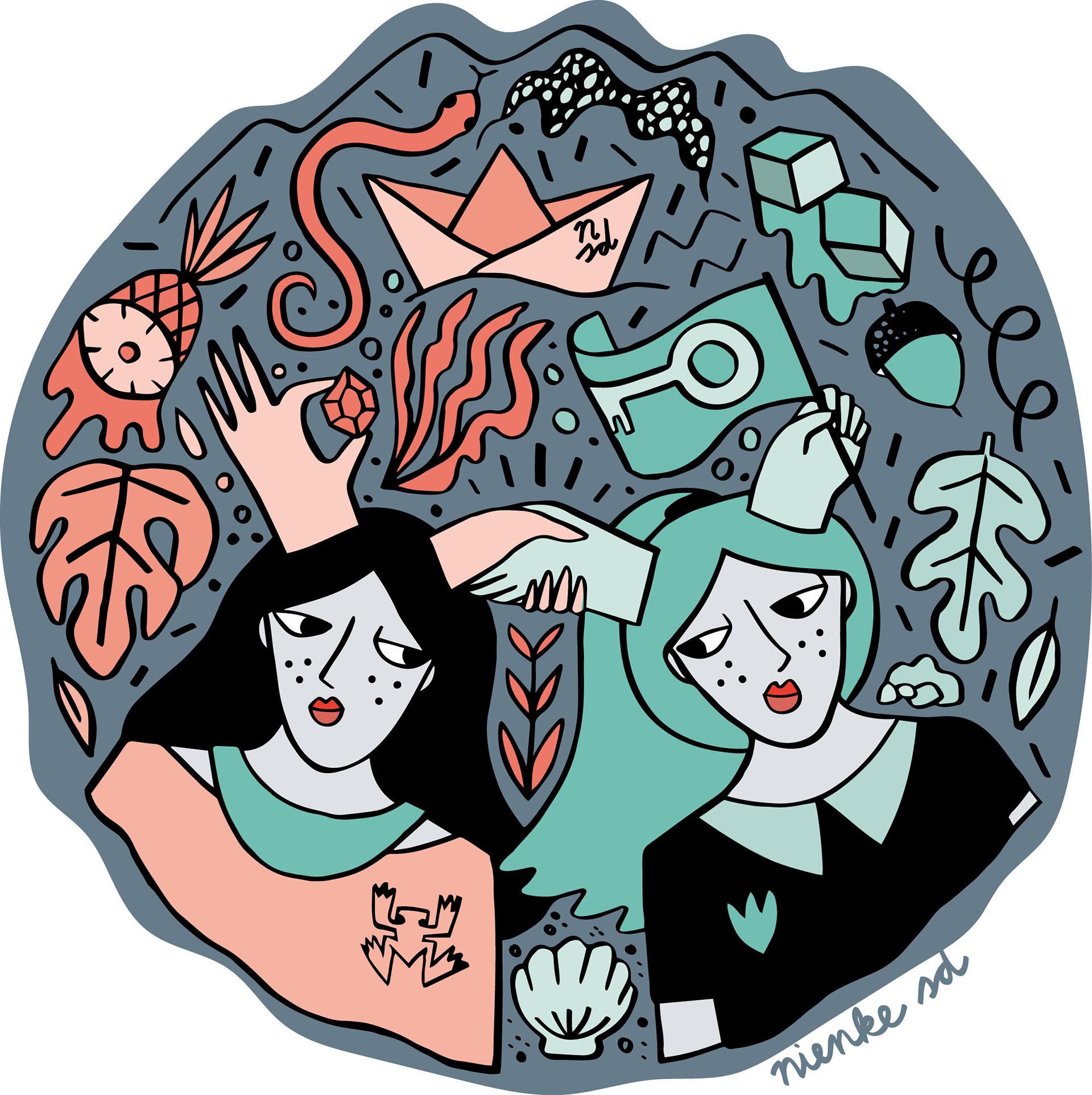 BOTH WORLDS (2015)
 
This is a personal project I started for the occasion of my visit to Colombia. I was born there, but raised in the Netherlands. Despite having visited Colombia as a child, I hadn't been over for 9 years. 
 
My idea was to create a thank you gift for the people I was going to visit, so I illustrated these two girls and printed them on some shirts. The girls show the bond between two worlds: the cold and the warm... or Europe and South-America. Both have their unique qualities and they can learn a lot from each other. 
 
I am part of both those worlds and feel very fortunate of it. This positive message is what I wanted to communicate to those who received a shirt.