BIG FACE BROOCHES
Handmade illustrated brooches.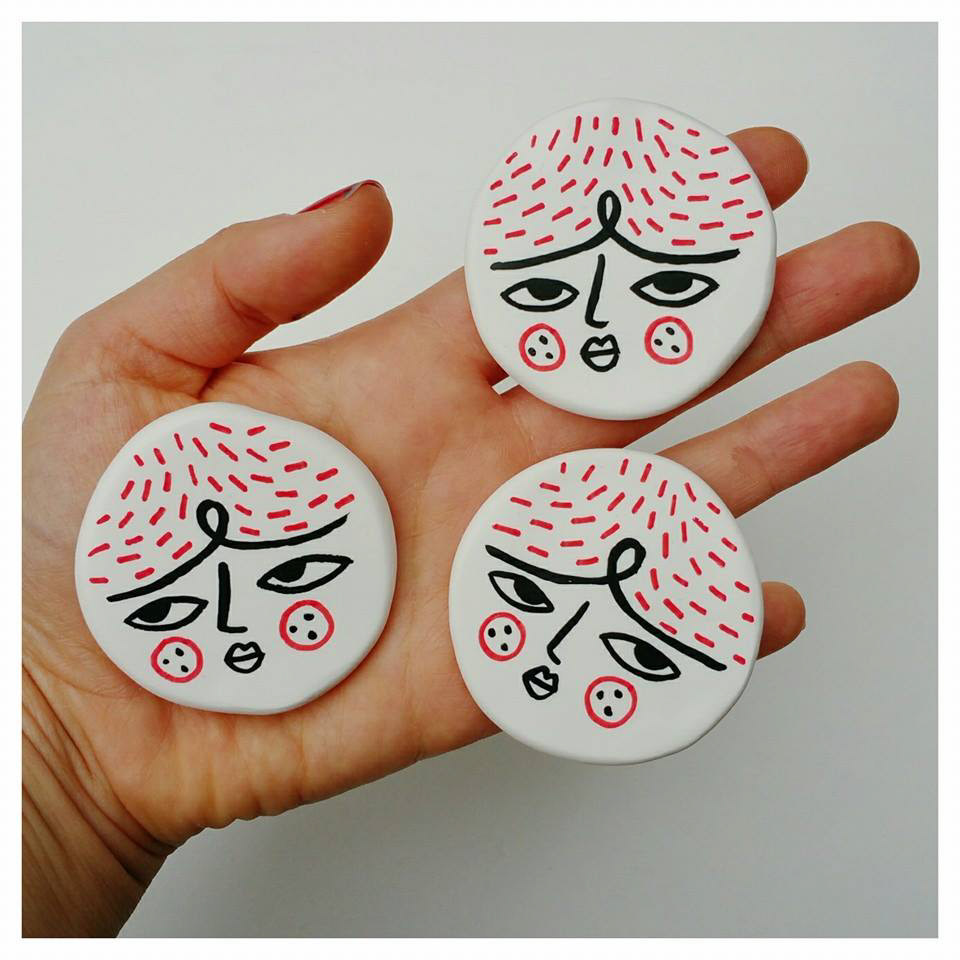 BIG FACE BROOCHES (2015)
These are some illustrated clay brooches that I made. I first sold them at the DIY Art Market in Dalston (London) in September 2015 and they were a hit. I intend to sell them again at markets and will be posting them on my Etsy page once I've produced a substantial amount of them.